Front porch beauty!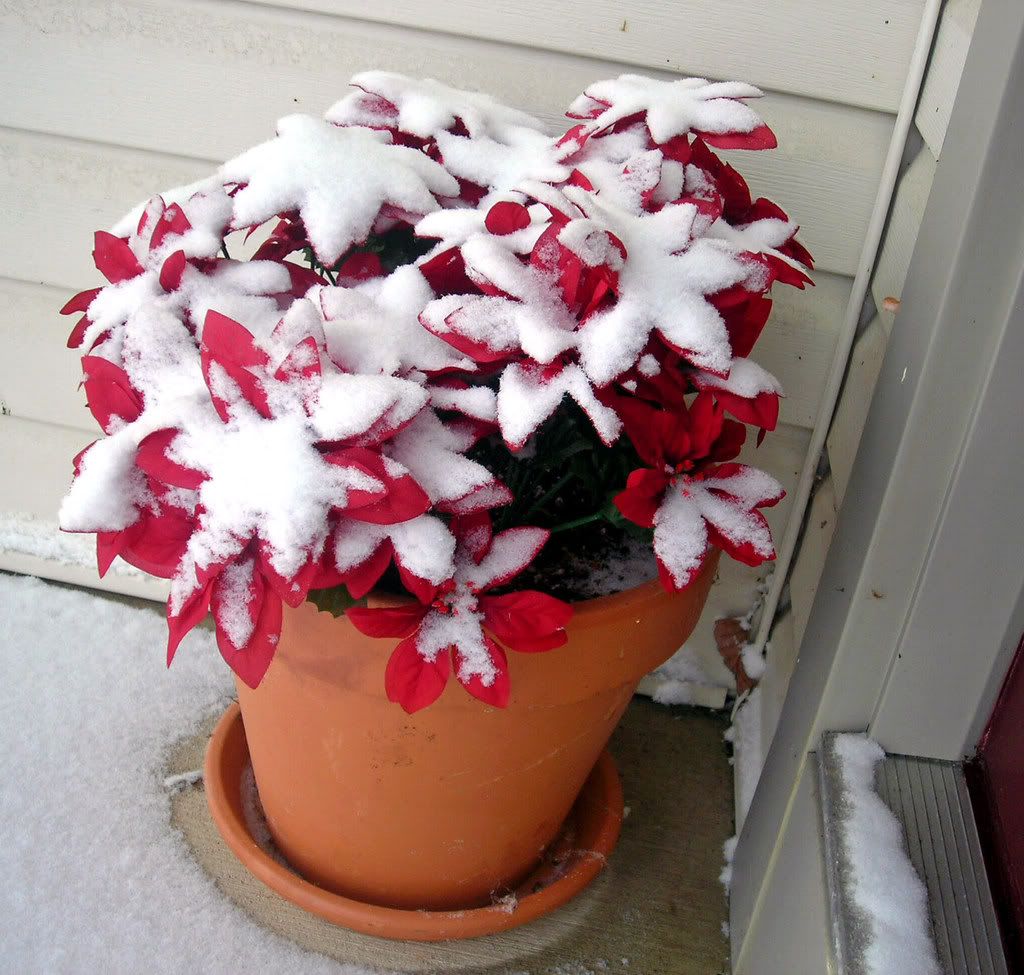 Charlie wonders why he can't just walk out there and do his business!
We need to get the car out of the garage first!DD shoveling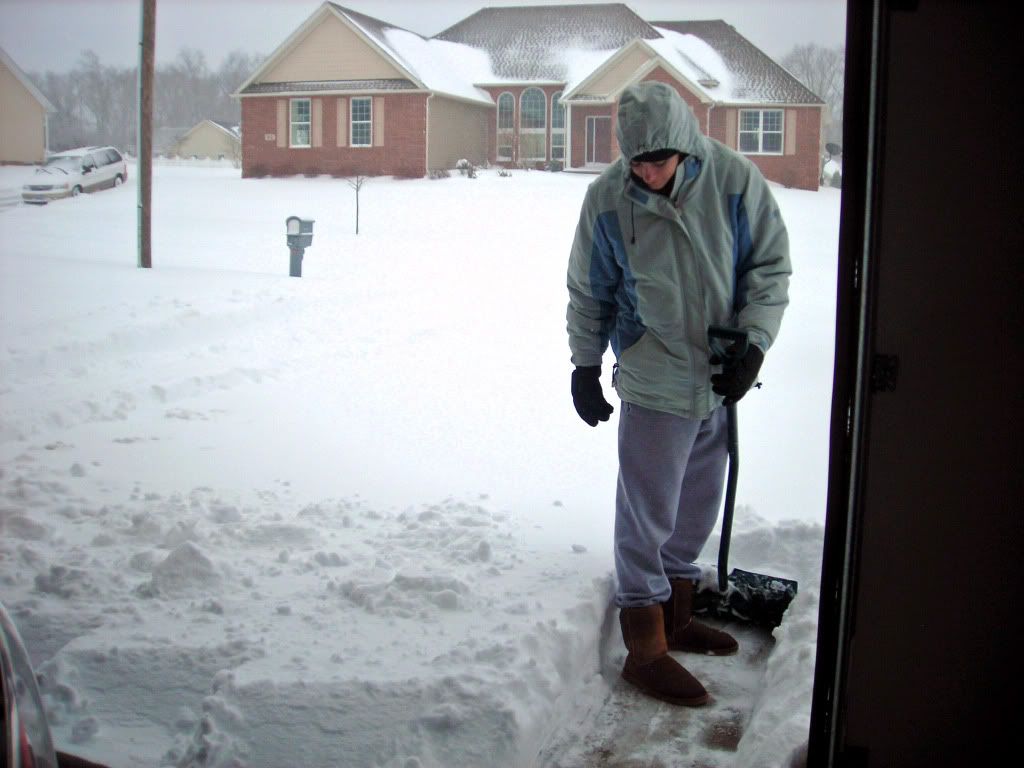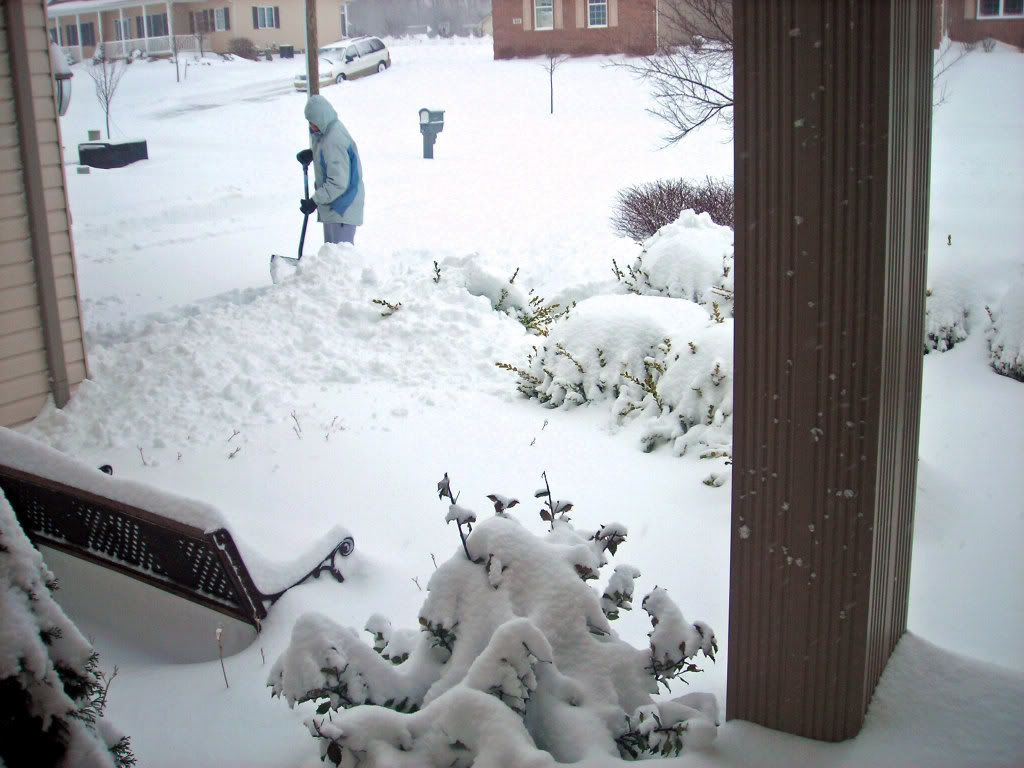 Thank God for a man with a snowblower and my 40$~
Aww all clear today on this sunny 29 degree day. Thats my house!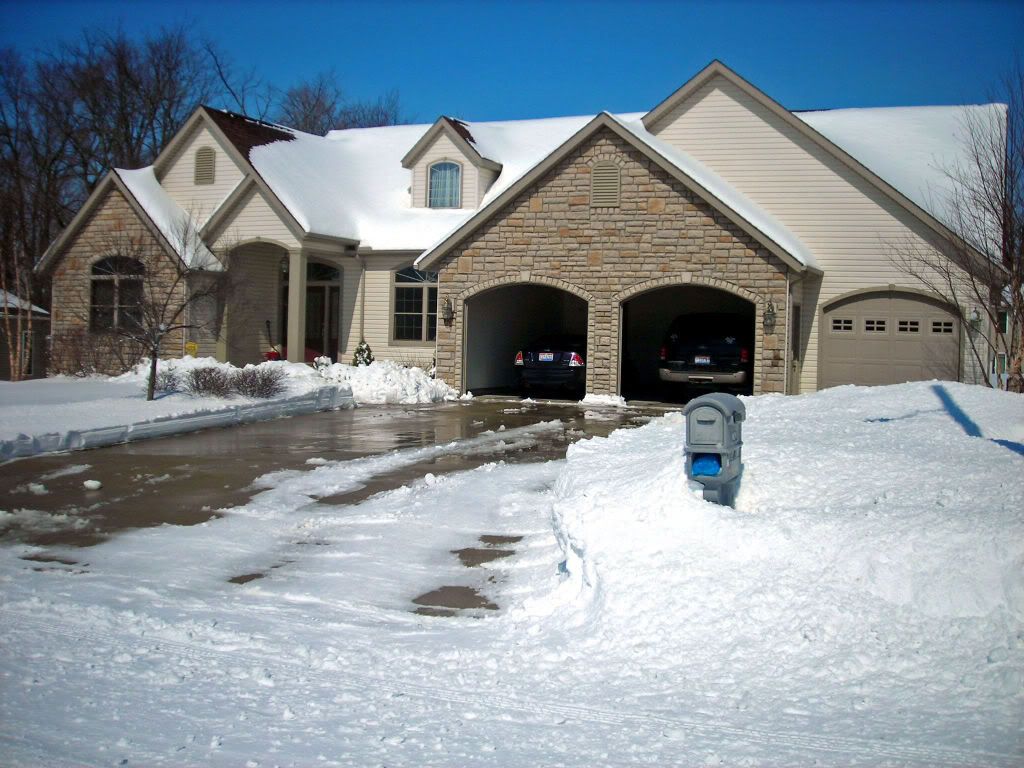 Charles still isn't too sure about this icy stuff! Me either!!!!! ~Have a wonderful week my friends and family.